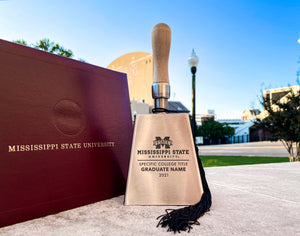 the perfect gift for graduates this season
For the Holidays
Holiday Deadline
This year, any order placed after December 5th cannot be guaranteed to arrive by the holidays. We'll do our best with completing and shipping any order placed before the deadline.
Shop Now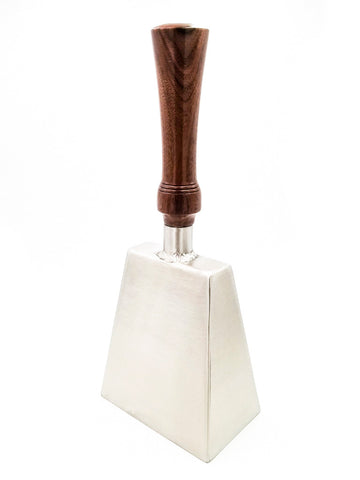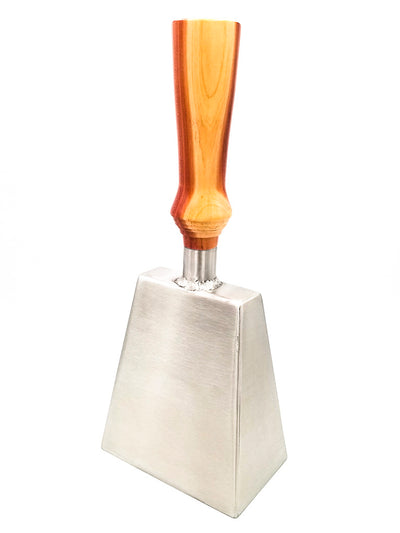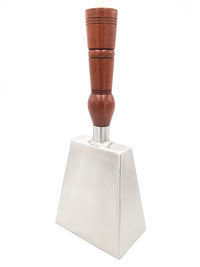 Brand new
Designer Handles
Find the perfect bell made just for you from craftsman custom handles to intricate designs.
Shop Series
Shop Classics
HAND CRAFTED & BUILT TO LAST
Our products celebrate tradition and help commemorate your college experience. BattleBells are built with precision craftsmanship and are designed to hold up for years to come.
The Perfect Gift
The Cowbell Experience
Whether you're a new student or a proud alum, get the perfect item to commemorate your college experience.
Testimonials
Cowbell is awesome. Extremely loud and well made. I purchased it since we have a small cowbell collection. Delivery was quick and well packed.

Ted Roberts
A very loud bell with quality craftsmanship. Recommend the 12th man get one to make Davis Wade the toughest place in America to play college football. Hail State!

Charles Depriest
Fantastic customer service! The bell is beautiful and of the finest quality..could not be more pleased..

Kendy Kosko
How It's Made
Stainless Steel
Our bells are made from heavy duty 16 gauge stainless steel plates designed to increase durability.
Cut & Welded
Once cut, our sides are TIG welded into a solid body form with a 
no-break clapper assembly and reinforced neck.
Custom Finishings
We polish the steel and finish the bell depending on what you want. Flame torching, custom engravings, or custom handles.